Balconies & Walkways
At Eclectic Roofing, we understand the importance of keeping a balcony or walkway in the best condition. No matter whether you are a residential or commercial property, our roofing specialist provides top quality materials to help protect your balconies and walkways and keep them in pristine condition.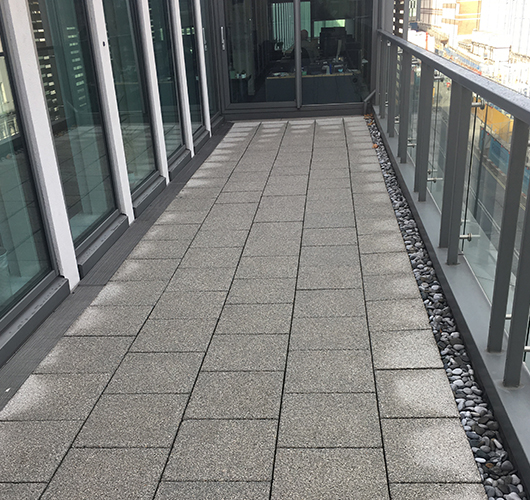 Whatever your roofing needs, here at Eclectic Roofing, we aim to provide all homes and commercial properties with durable, high-quality materials to keep your roof looking it best. With our 25 years of experience, we understand what the most effective materials are; you can always rely on us to help with your roofing needs.
Image Gallery
Balconies and walkways are what we specialise in at Eclectic Roofing. Our customers can always trust us with their roofing needs. Take a look below at some of the balconies and walkways we have worked on in the past.
Benefits of Our Service
At Eclectic Roofing, we have worked on prestigious buildings across London and Kent, including Chartwell House and Scotney Castle Royal college of music. Whether we are working on a residential or a commercial property, we always make sure to offer our top roofing services to our customers.
Over 25 years of experience

Entirely bespoke to you
Positive reputation

10, 15, 20, 25 years insurance guarantee